In 2016, we felt that many people were increasingly unsatisfied, unhappy, and focused on the external appearances portrayed across media. The first Life Token bracelet was conceived to provide a physical reminder of more important things in life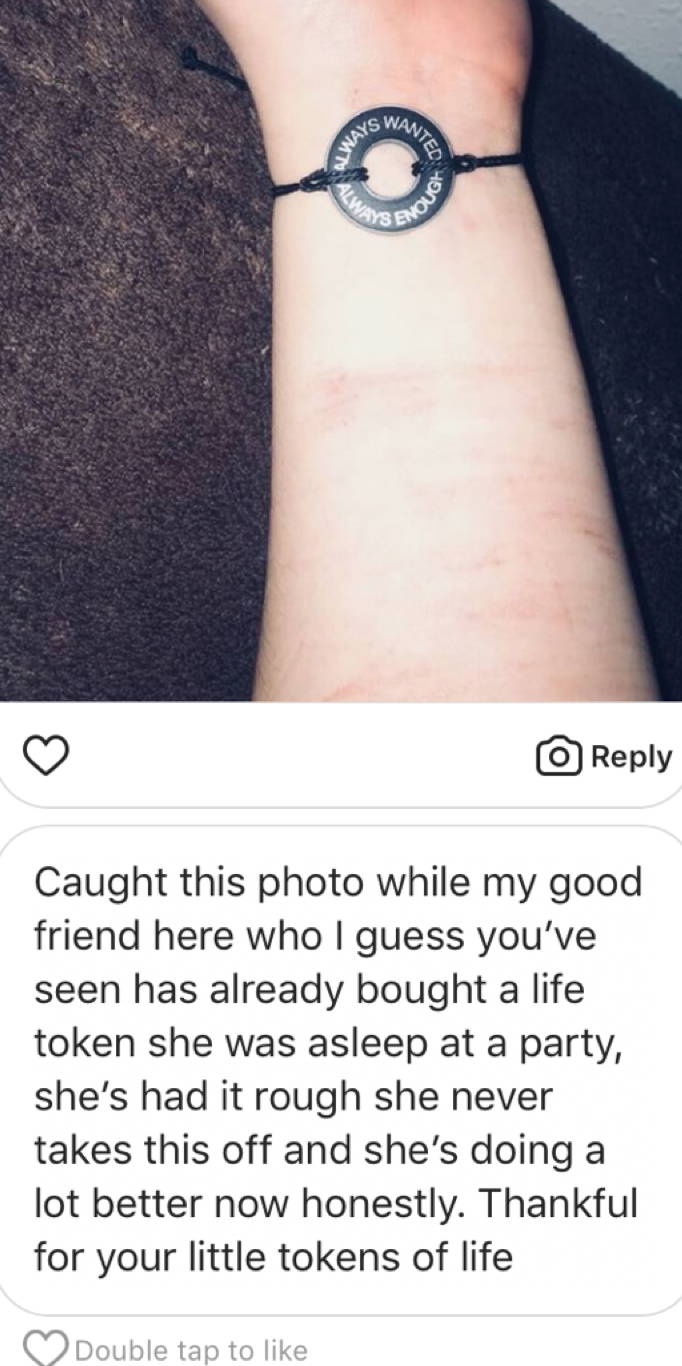 we soon found ourselves inundated with stories of triumph, healing, displays of strength, and courage. Together, we celebrated milestones, and shared tears over tragedy. We set intentions to be better. Through the countless stories of fellow Life Token Kindreds, it quickly became obvious there's a deep need for emotional expression, a way to be real with ourselves, and to connect deeper with others. We began working hard to identify products that improve the way we feel
read more stories from Life Token Kindreds
In 2020 the pandemic hit all of us, and in the fallout, we now face new invisible epidemics caused by isolation and the lack of wellness hygiene.
- According to the CDC 2 in 5 adult Americans now report struggling with mental health issues or substance abuse
- 1 in 5 teens across the nation have seriously considered attempting suicide
ANSWERING THE CALL TO BE WELL
Through ever evolving offers, below are Life Token's answers to wellness

Inner-Strength
Love
Friendship
Life Token Kindred Stories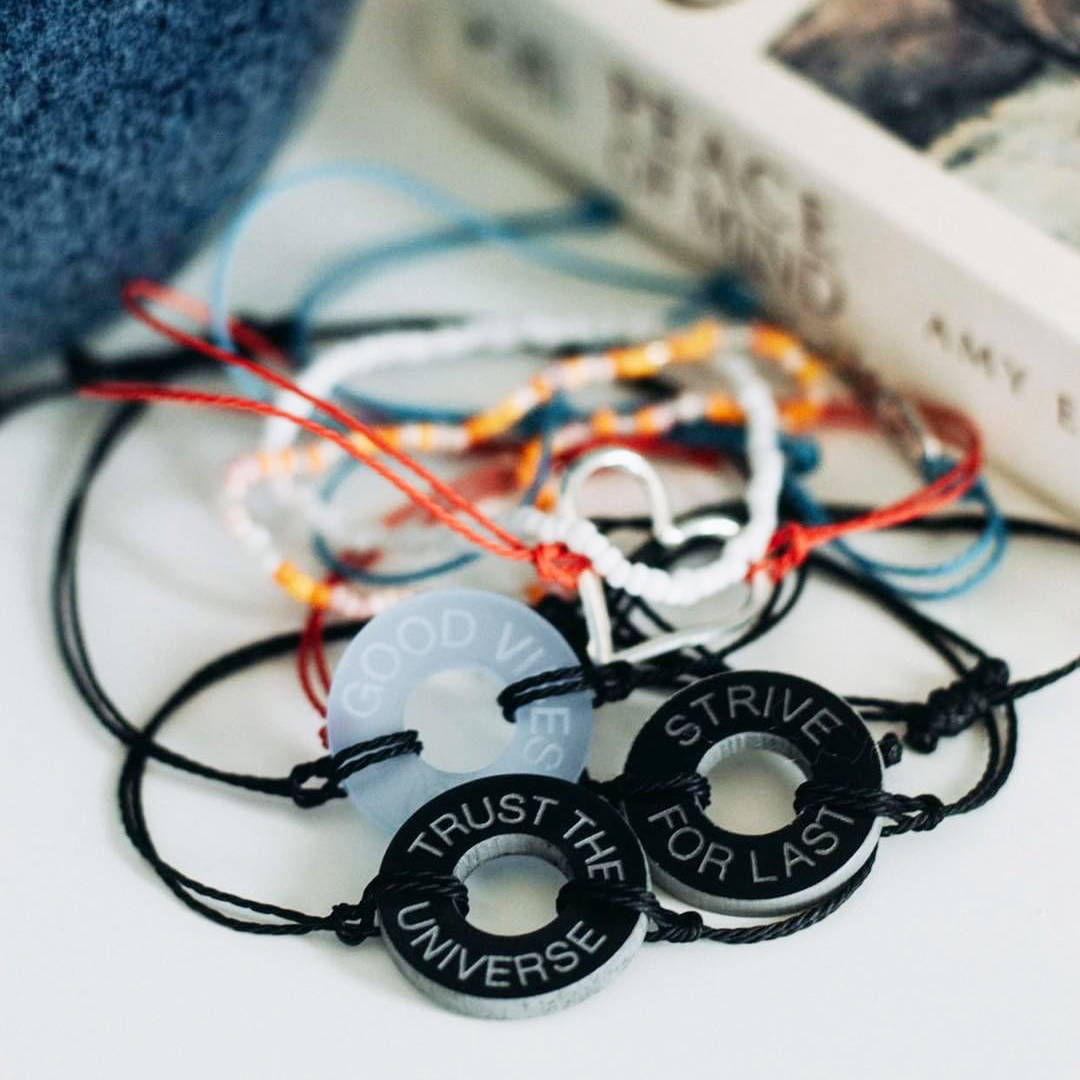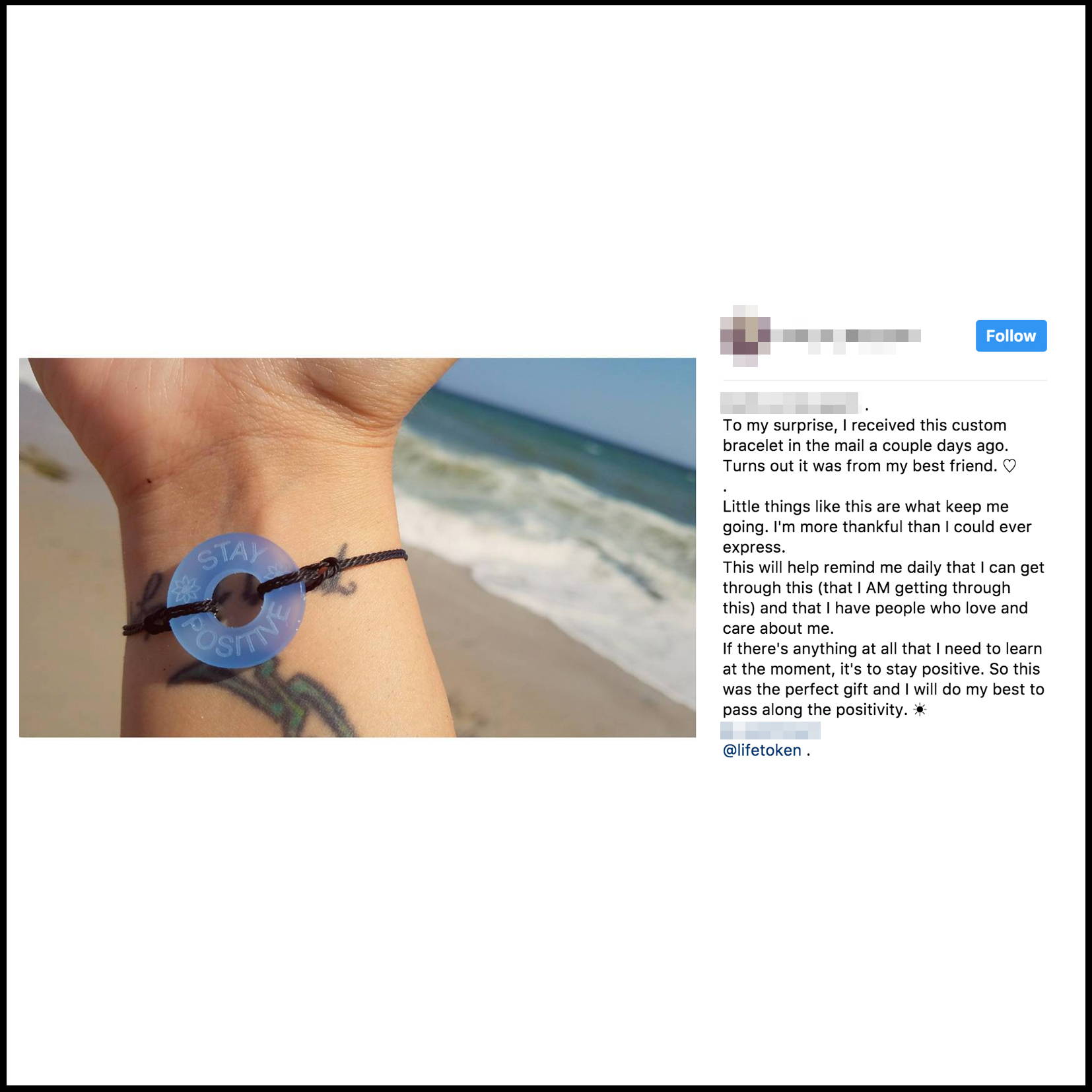 Find courage through stories
Whether it is a positive memory, achieved goals, or overcoming insecurities, we all struggle and we're all in this together. It takes courage to both put your story out there as well as read the stories of others while offering support
To be the tenant to true manifest happiness, we must take leaps of faith and act.
Life Token Kindred Customers Submit Stories Here
Begin your journey to wellness with Life Token
Want to be featured? New Life Token journeys and stories will be featured each month. Each month, with your permission, we will feature one of your best submitted stories to share with new and existing Life Tokeners.